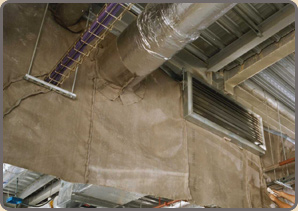 Products work on the principle of compartmentation. They restrict the fire at source.
Our products work 24*7.  They stop the spread of fire at the fraction of the cost of other systems like smoke detectors,sprinkler systems etc. which are used only after the fire spreads.
We provide complete products range:FR Sealants,FR Cable Coating,FR Motor etc... along with the application.
Suitable for high Rise Buildings,Commercial Buildings and Industries.