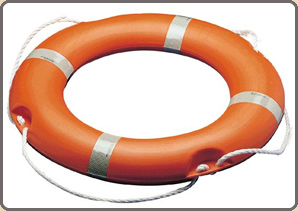 Aditi international Life Buoy is manufactured in durable high visibility orange synthetic material and requires no maintenance. Moisture proof and non-inflammable. The reflective material fixed in the indentations identifies victims in distress. The Life Buoy complies with the latest regulations.
Dimensions: 72 x 43 cms
Thickness: 11 cms
Weight: Not less than 2.5 kg.