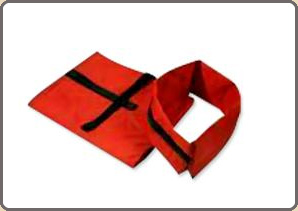 Bomb Suppression Blanket:
Bomb suppression safety blanket is the most cost-effective and easy to use product available for containing fragments and sharpnel from explosive devices.It is used by armed forces and police units,as well as many large government and corporate offices in many countries world wide.
The bomb suppression safety blanket has been designed for use by both unskilled personnel as well as by skilled Bomb disposal squade when confronted with a suspect explosive device in a public area.The safety blanket is placed around the suspect bomb and then the bomb blanket surrounding the bomb.
This eliminates any direct contact with the bomb and provides a safe environment for its examination and disposal.