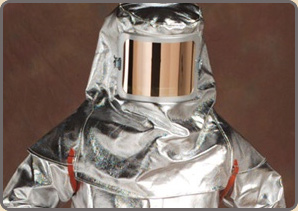 European Standards for flame and heat protective workwear

We take a special responsibility for people who need to be protected against safety risks arising at dangerous work places. Over decades we have jointly analysed accidents resulting from flame and heat impacts with safety experts. We have come to the conclusion that the current European Standards are much too weak and do not protect against hazard risks in an effective way. Therefore we have set up our own special testing procedure, the ADITI INTERNATIONAL standard, to meet the requirements at heavy-duty work places - far beyond the European Standards.

Comparison of testing methods:

ADITI INTERNATIONAL SECAN standard vs. European Standards.
The most important European Standards for flame and heat protective workwear:
EN 469 Protective clothing for fire-fighters
EN ISO 11611 (ex EN 470-1) Protective clothing for use in welding and allied processes
EN 471 High-visibility warning clothing
EN ISO 11612 (ex EN 531) Clothing for protection against heat and flame
EN ISO 14116 (ex EN 533) Protection against heat and flame
EN 1149 Protective clothing: electrostatic properties
EN 13034 Protective clothing against liquid chemicals
EN 61482-1-2 (ex EN 50354) Protective clothing against the thermal hazards of an electric arc